WWMail is a Web Email client for WordPress - Startup (Work in progress)
Building a fully fledged email client for WordPress (B2B) to handle custom email addresses from SME mail servers. Features like; SMTP/IMAP/POP3, attachment, catch and mail view rendering, true encrypted channel. All done in a responsive background for mobile and desktop use.
PHP, HTML, CSS, WordPress, FlexboxGrid, Adobe Illustrator, & Photoshop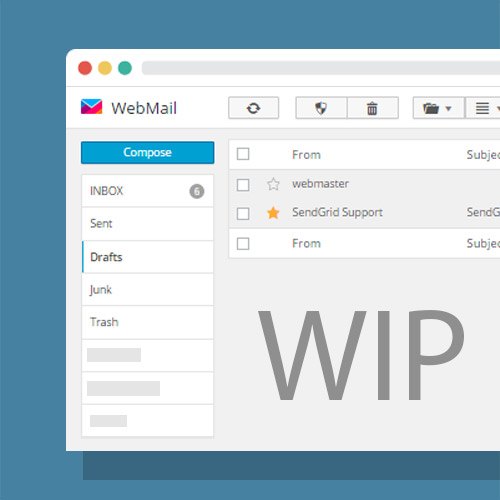 WWMAIL is a Wordpress plugin that that enables SME's to have an online email client for users. Still in active development - Startup.